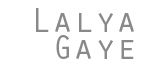 Tap'n'Bass

Tap'n'Bass was an improvisational tap dance performance made for the Göteborg Dance & Theater Festival in 2004. The sounds of wired-up tap shoes were picked-up by piezo contact microphones, and were amplified, filtered, and remixed in real time: the result was live drum-n-bass-inspired music produced not through the use of computer interfaces, but by the dancers themselves, bringing back a dimension of physicality in the live production of urban electronic music.
The augmentation of the shoes and the sound interaction were designed in such a way that they built on and respected the traditional foot routines, rhythmical patterns and cultural references of tap-dance while emphasizing the similarities with current musical patterns and dance moves of urban bass-oriented music.
Besides initiating the project, I designed and implemented the shoe interface and tap-danced during the performance at the festival.
Lalya Gaye, Alexander Berman, Valerie Bugmann – 2004