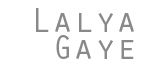 Yellow Splitch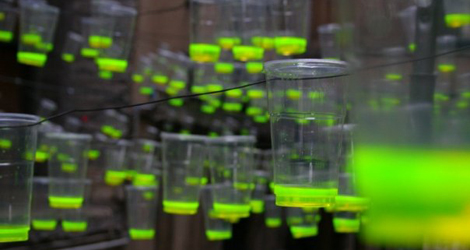 Yellow Splitch is a touring light and sound installation created by French architects Metipolis and by my swedish art collective (Dånk! Collective). It was first produced for the Festival des Lumières 2008 in Lyon, France. Its first incarnation consisted of 5,000 transparent cups that hanged over a dark alley in the centre of Lyon. These were filled with a fluorescent solution that glowed in the night according to the rhythm and spatiality of a dreamlike generative soundscape.
The Festival des Lumières attracts over 4 million visitors annually and is one of the biggest international outdoors festivals in the world. The installation was re-created in August 2009 for the Flow Festival in Helsinki, Finland and in November 2011 for the Julstaden light festival in Göteborg, Sweden.
Dånk! worked with making the installation dynamic, spatialised and sonic. My specific role was to conceptualize possible user experiences and technical solutions together with the architects, to set up and coordinate the collaboration between the French and Swedish teams across geographical and linguistic distances, as well as take part in the sound interaction design, dynamic sound mapping and technical implementation.
With the support of GTM (Grands Travaux de Marseille), CNR (Compagnie Nationale du Rhône), Forclum (Lyon), l'ENSAL (Lyon National College of Architecture), the Collège Ampère and Alain Petitjean (structural engineer).
Metipolis (Thibault Girardi, Florian Guidetti, Alexis Martin, Antoine Petitjean) and Dånk! Collective (Alexander Berman, Lalya Gaye, Olle Huge, Richard Widerberg) – 2008-11