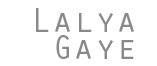 Diaspora: Arbre à Palabres
Arbre à Palabres was a temporary 3D street-art installation dedicated to local immigrant communities of the neighbourhood of Federal Hill, in Providence, RI, USA. By referencing the widespread tradition of painted white tree trunks, the piece "teleported" a simple detail of foreign everyday life – which happens to be shared by all of their countries of origin – into their current reality. Made of steel yet disjointed as if prone to radio interferences, it reflected the anchored yet stretched nature of migration. Augmented with an audio transducer that turned its metallic structure into a large scale street-speaker that vibrated to the sound of foreign music, it also acted as an audio link to distant soundscapes.
This piece – which belongs to a series I am working on about the notions of 'diaspora' and 'home' – was realised as part of my artist residency at the Digital + Media department at Rhode Island School of Design, in collaboration with The Steel Yard and with the support of the West Broadway Neighbourhood Association.
2009