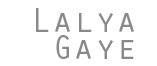 Audio Interventions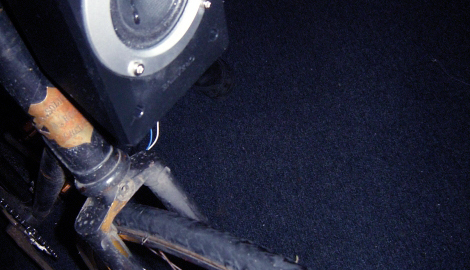 Below is a short list of audio interventions in Göteborg that I took part of or initiated, from music performances to installations and events.
Important Message from the Public: Flash-mob street performance.
Four times a year in Sweden, a nation-wide civil emergency system called "Viktigt meddelande till allmänheten" (Important Message to the Public) is tested. The alarm system consists of air horns situated on top of buildings. The test takes place at 3 PM the first Monday of the last month in each quarter of the year and has two parts: Important Message (short siren, short silence, for two minutes) and No Danger (long siren). All horns play at the same frequency, corresponding roughly to a G tone. On 5th Sept. 2005, a small orchestra gathered at the main avenue in Göteborg to engage in a musical dialogue with the siren. Our orchestra performed an intro (starting at 2.55 PM) and then responded to each horn signal with a new pair of tones, letting the sirens get the last word with No Danger.
Alexander Berman, Ida Hallgren, Hampus Pettersson, Lalya Gaye, Kavita Thomas, Eva Hambe, Pierre Gander, Dan & Anna – 2005
ElectroLove – Flirtomatic: Flirtomatic was an interactive low-tech sound-installation built in 2004 with hacked consumer electronics appliances for Club Love's Electrolove afternoon at the Dance and Theatre Festival in Göteborg, Sweden. Visitors could use lame pick-up lines that had been pre-recorded on cheap and hacked audio devices, in order to flirt with each other from a distance. we built the installation live at Club Love during one afternoon, while playing records to by-passers on the Järntorget square.
Alexander Berman, Lalya Gaye, Jonas Frankki – 2004

Random Access Memory 4: Benches and answering-machine messages.
Throughout the recent years, Alexander Berman has collected messages that people have left on his answering machine. For a night some of those messages were released back to the world. Invited by indie-club Koloni, we set up a temporary public sound installation outside Göteborgs Arbetareteater (Göteborg's Proletarian Theatre). Three portable audio players and five speakers hidden beneath three benches outside of the venue played back fragments of collected messages in random order.

Alex Berman, Lalya Gaye, David McCallum – 2005

ToToGo: Mini headphones festival in Göteborg.
I initiated and co-organised Göteborg's first "Le Placard" headphones festival event, which took place in a private apartment (mine) but open to the public. Le Placard is an international movement and non-stop streaming festival where live music is exclusively listened to through headphones, whether on location at the site of the performance or remotely through streamed audio. Whoever wishes to organise their own Placard event can register and book time-slots of the Placard server in Paris.
This mini-festival called ToToGo (which stands for Tokyo – Toronto – Göteborg – and – more) included both local artists playing live in the apartment and international artists distributed around the globe (Tokyo, Toronto, Amsterdam, Geneva, and Berlin) and playing live as well. The event was broadcasted through the Placard server and as a short-range radio broadcast, with a local audience in the apartment and a distributed international audience that communicated with us via a live chat room projected on the living-room wall. Everyone was experiencing the music through headphones only.
Dånk! Collective (Lalya Gaye, Alexander Berman), sync24 (Mattias Rickardsson and Måns Almered) , Le Placard Paris – 2006

Vélophonik 1.0: Sustainable audio pollution in the city.
This project examined the audible presence of bicycles in traffic, with the use of green power. The version 1.0 of the Vélophonik project was a noisebike performance that took place during Critical Mass Göteborg, moved through the streets and ended at the 'MyComputer' exhibition at Gallery 300m3.
Bicycles were equiped with speakers connected to their dynamos, some of them with additional effect pedals, contact mics and switches. Riding these bicycles resulted in loud noises that varied according to speed, gear level and bicycling style and also created Doppler effects when passing by people. All powering and sound came from riding the bicyle, no computers were used.
Dånk! Collective (Olle Huge, Lalya Gaye, Richard Widerberg, Oscar Ramos), McCloud Zicmuse, Henrik Andersson – 2008
FM Soundsystem: Distributed participative sound-system
Dånk! Collective (Alexander Berman, Olle Huge, Lalya Gaye, Richard Widerberg, Oscar Ramos)